Beauty Diaries: 4 way to make your eyes POP !
Hey guys, Happy Hump Day!
Today's post is going to be all about your eyes. Personally, if I had to rush away to a deserted island and could only take one article of makeup, it would be eyeliner. I love finding quick ways to play up my eyes. So here are 4 quick ways you can make your eyes stand out.
1. Lining your waterline – Something really easy to do that people often overlook is using eye liner on the rim of your eye, also know as your waterline. It can be worn alone for a more natural look or with eye shadow to further enhance or define your eye. I line both my top and bottom waterlines. I love a really dark eye liner, so I use L'oreal's Extra Intense Liquid Eyeliner in Carbon Black which I have already ranted and raved about
here.
I really need to start doing videos but until then,
check out this video
that shows you how to do it. (FF to 1:48)
2. Winged Liner – I loooovveee a winged liner! I do winged eye liner almost every day. Its definitely a fun and bold look to try if you haven't already. It looks great alone but also does wonders for your eye shadow. I used a
MAC 266 SE brush
and
Makeup Forever Aqua Black Waterproof Cream Eye Shadow
. (Can also use the pencil I mentioned earlier to achieve this look)
I love this quick tutorial by
Elle
. It's a really easy way to try this out!
3. A great mascara – It's funny because growing up, I didn't think I even needed mascara because my eye lashes were so curly. But what I didn't understand is I needed more than a good mascara, I needed a great one. Mascara automatically  adds drama and edginess. I'm loving
Benefit's They're Real!
mascara right now. I can wear this mascara without any makeup on. It makes my lashes look super long, full and curly.
4. Falsies – This one is kinda obvi, but if you want to take it to the next level, buy falsies. Like I said before, I have super curly lashes, so its been hard for me to find lashes that dont make me look like a drag queen.  But I have managed to find ones that I absolutely love. They are called Noir Fairy and they are from the Premium Luxe collection from
House of Lashes
.
And here is my finished look!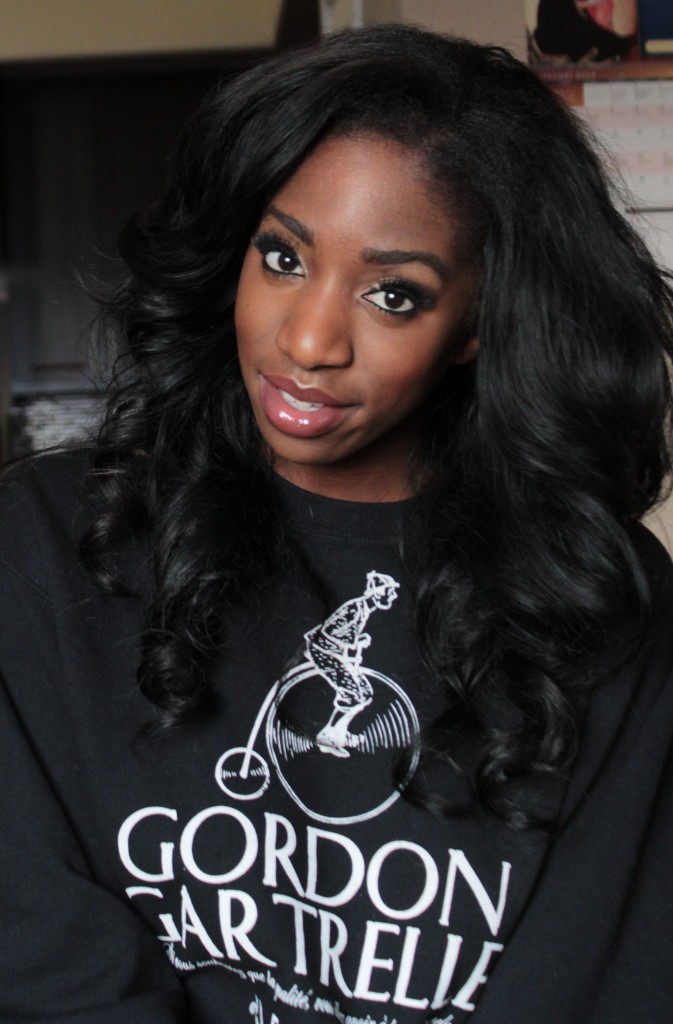 Hope you guys enjoyed these tips! More beauty diaries coming soon.