Swatch Sunday – Pink Lips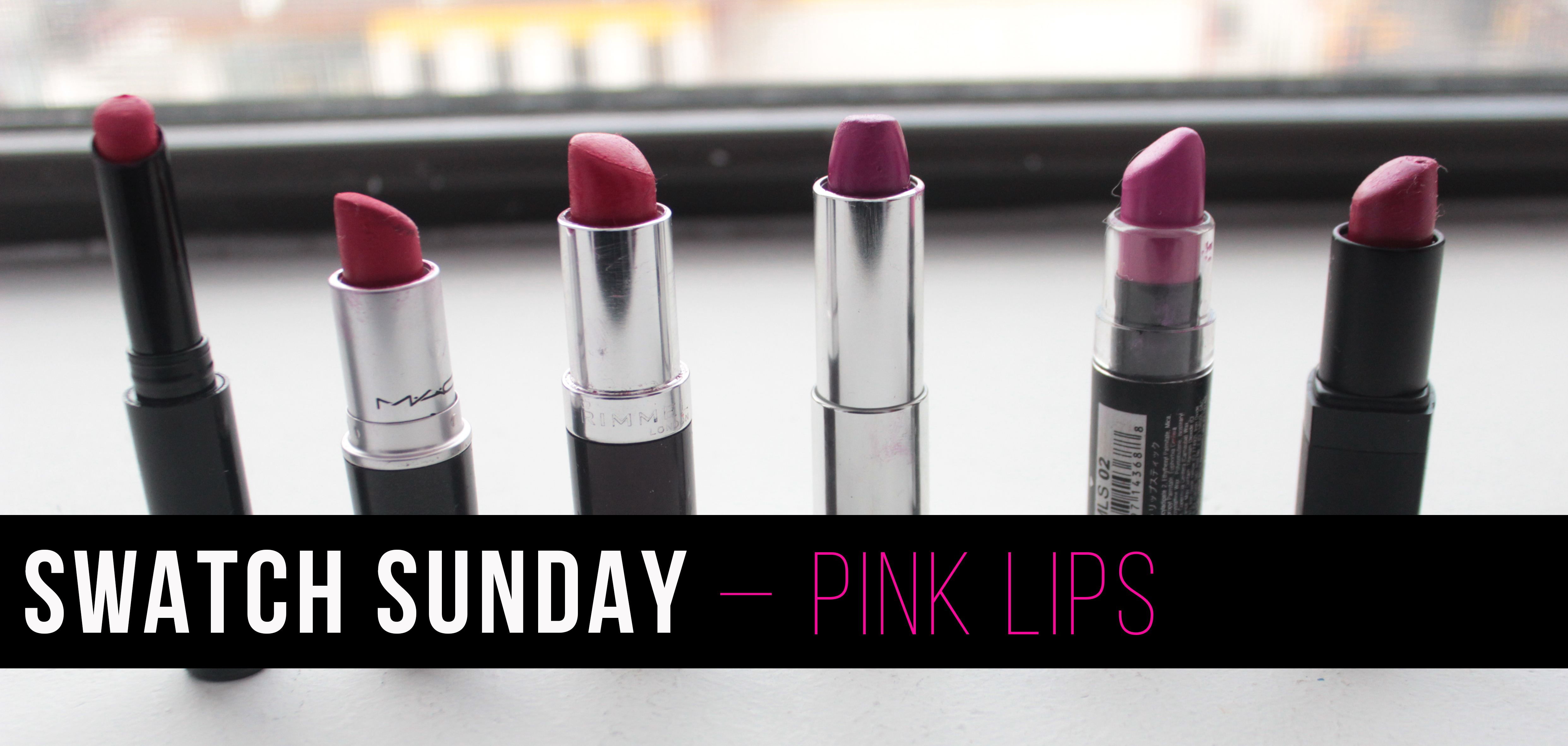 Hello people! Happy Superbowl Sunday! I'm finally starting a project I've been interested in doing for awhile. I got the idea after browsing Temptalia, one of my favorite makeup sites, which shows swatches of new makeup products every time they are released. Instead of having to search through multiple Youtube videos or blogs, you can get all of the info you need in the same place. But….although I love being able to see how certain products actually look on a person, I've always wished I could see how the product looked on someone with a darker skin tone. More often than not, a person's skin tone can drastically change the look of a product. Soooo, I've decided to swatch my ENTIRE makeup collection annnd provide you with swatches from other beauty bloggers/MUAs to show you how the product looks on different skin tones. Every Sunday, I will be posting eye, lip, and/or face products here on my blog and on the Instagram account @cocoaswatches. Please let me know what types of products you would like to see and what type of photos are most helpful to you.
Today, in honor of February and Valentine's Day, I will be swatching pink lipsticks!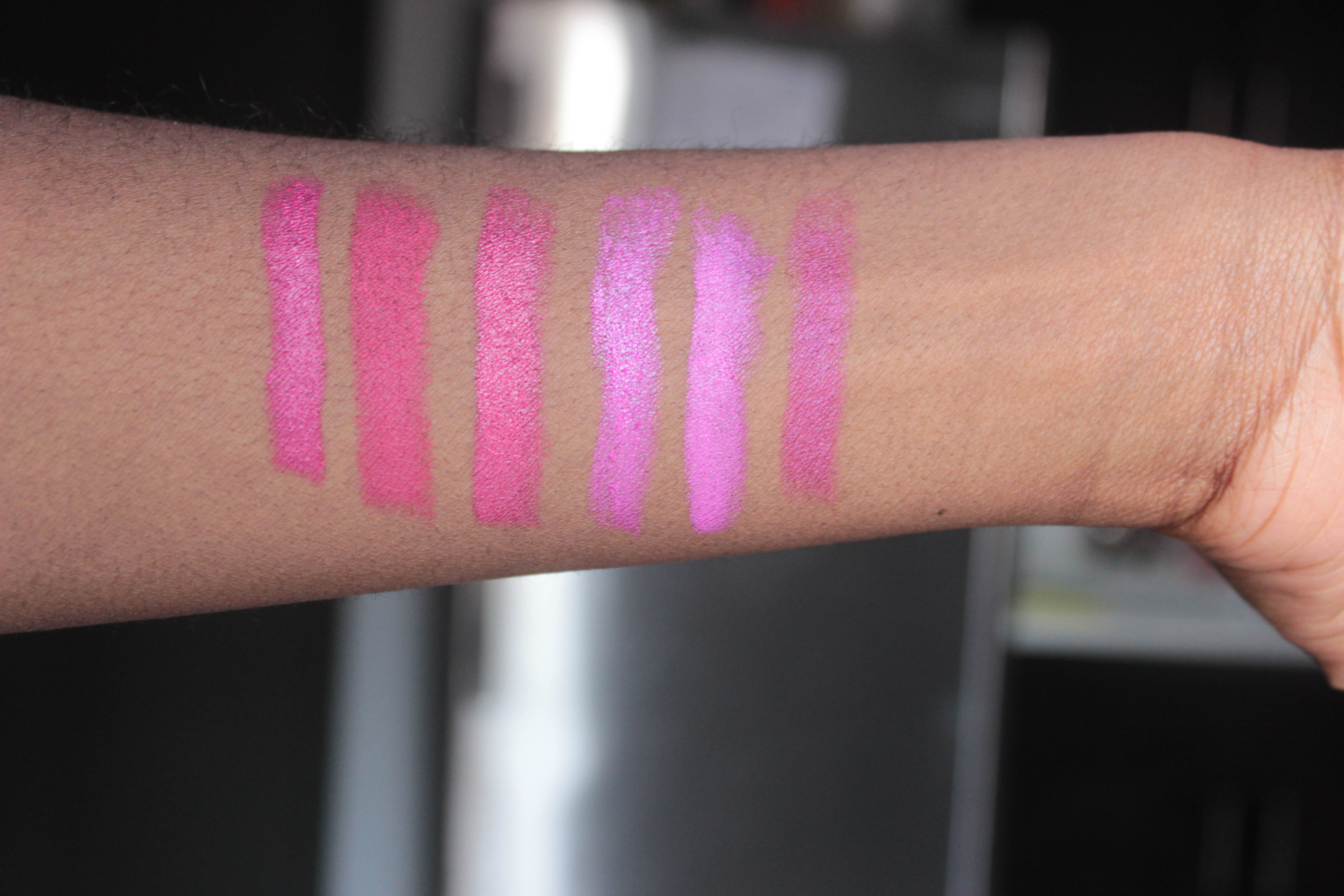 From Left to Right: Sephora Color Lip Last in Royal Raspberry, MAC Lipstick in All Fired Up, Rimmel Lipstick in In Vogue, Maybelline Lipstick in Hot Plum, NYX Lipstick in Shocking Pink, NARS Lipstick in Funny Face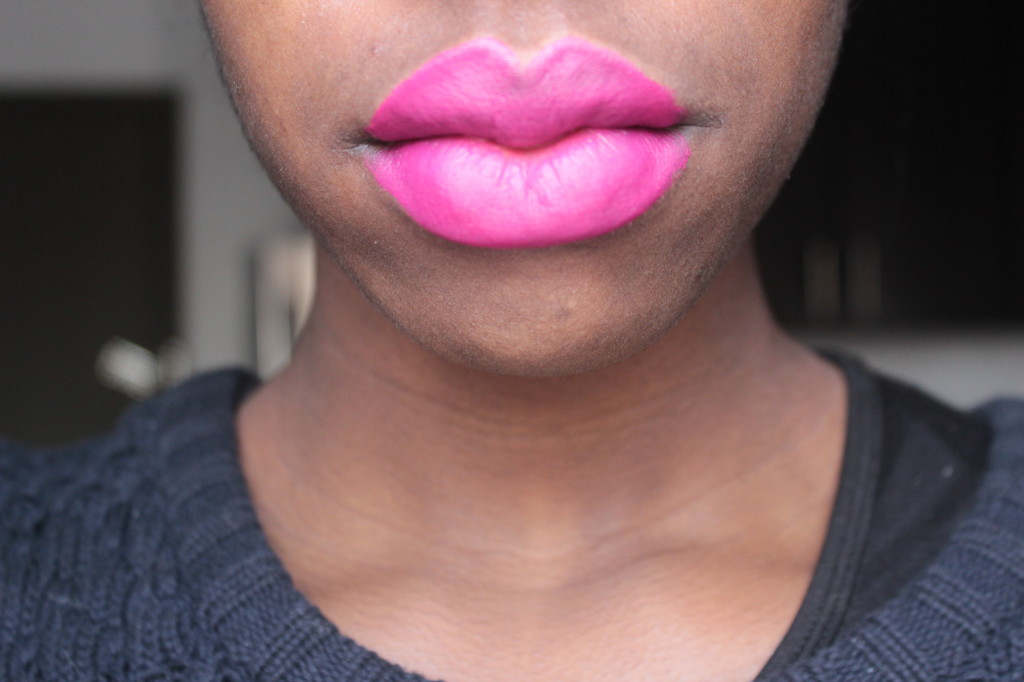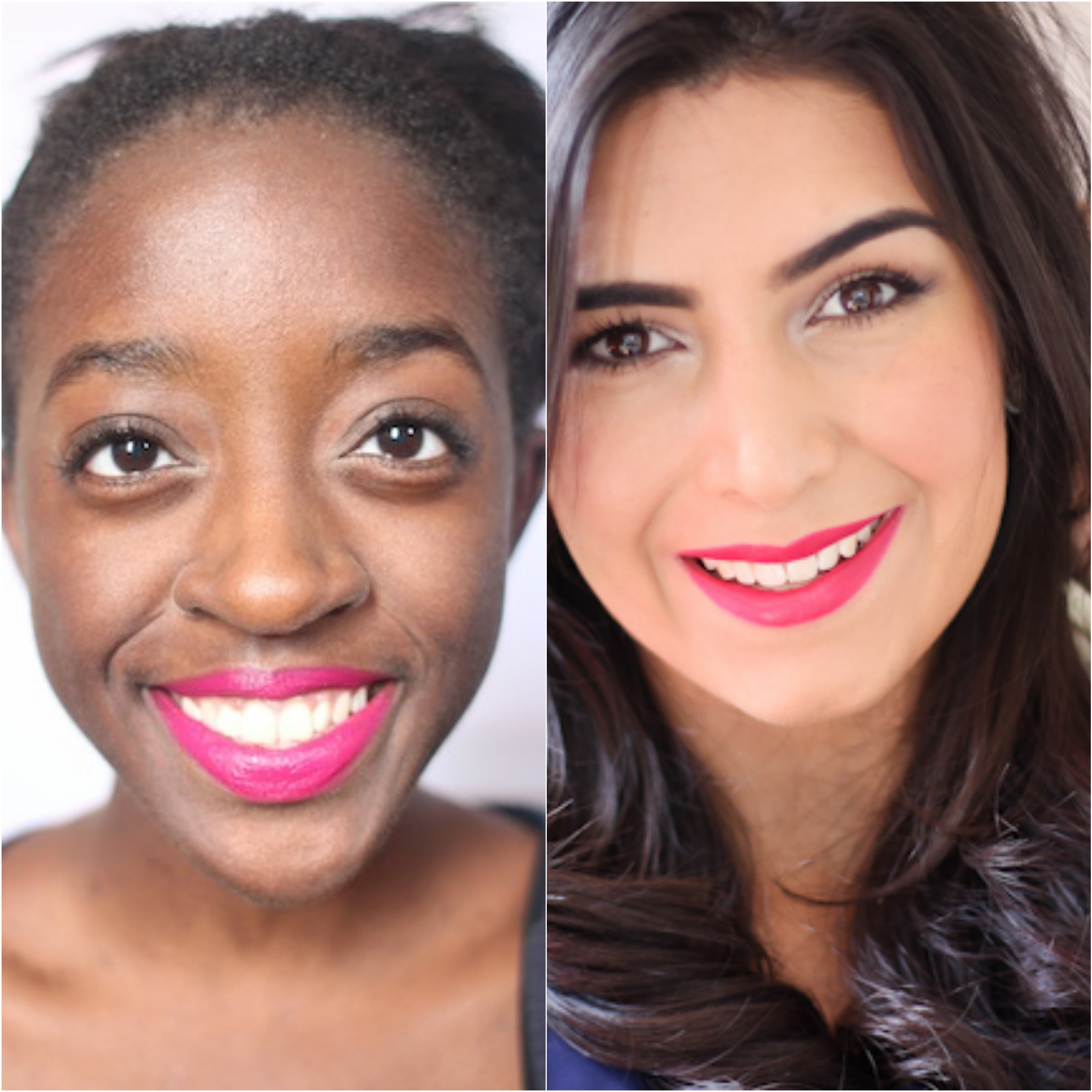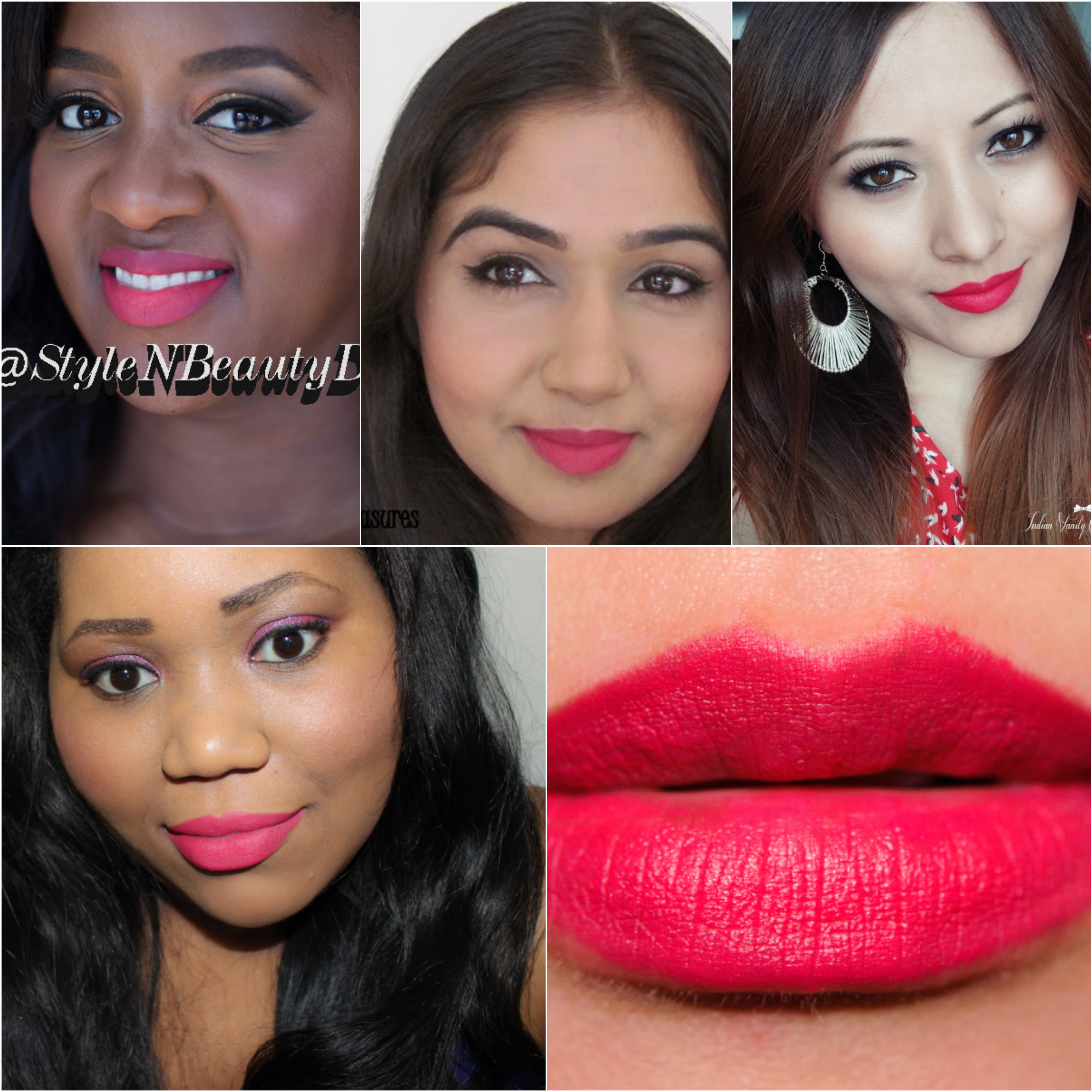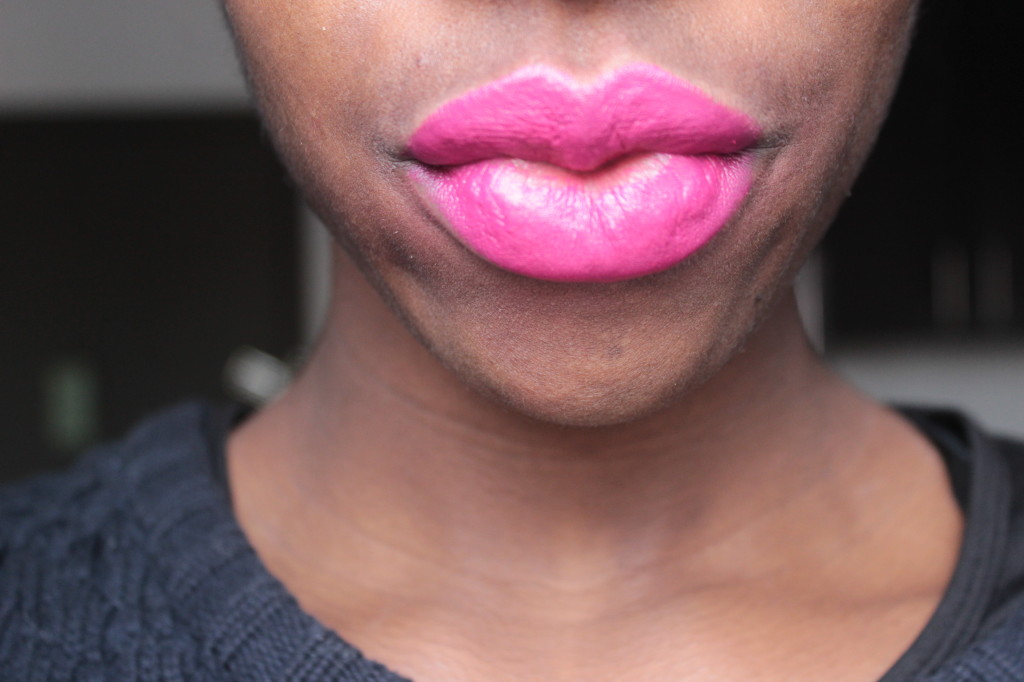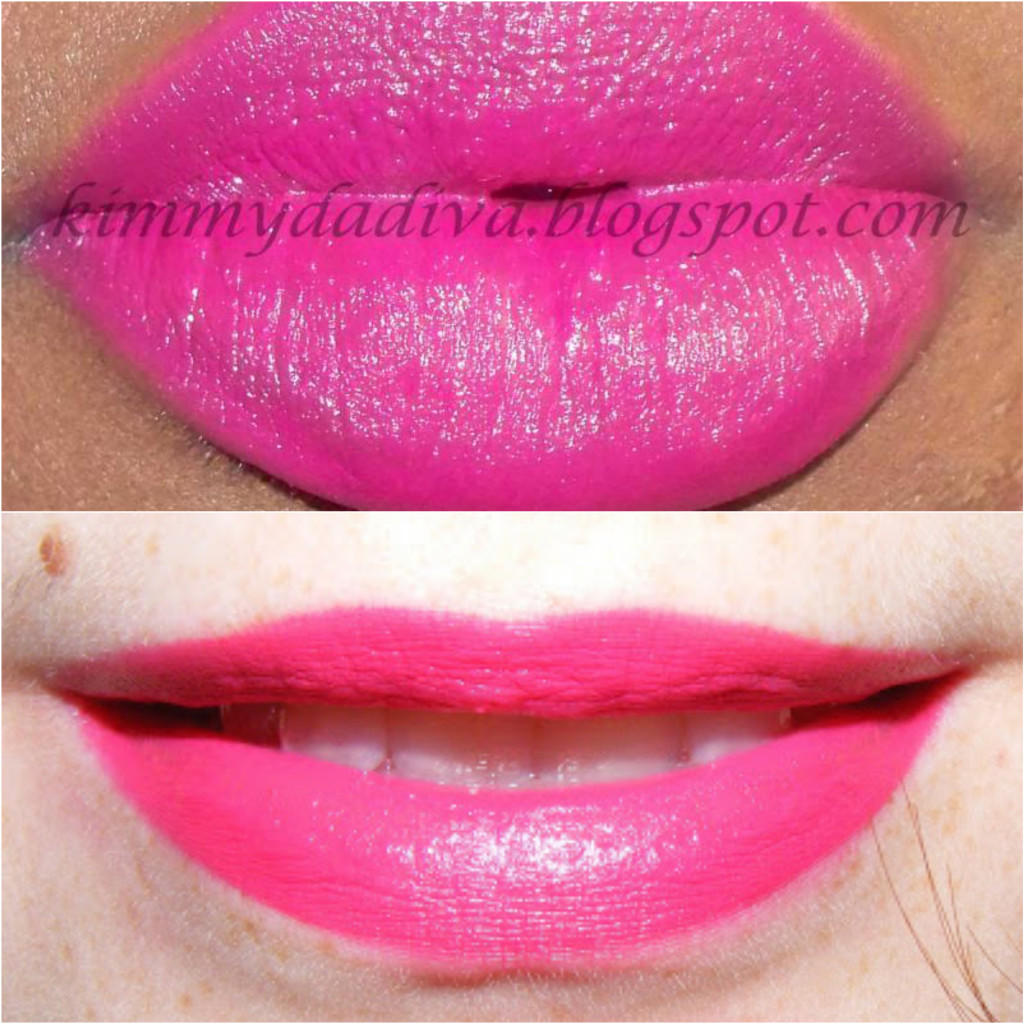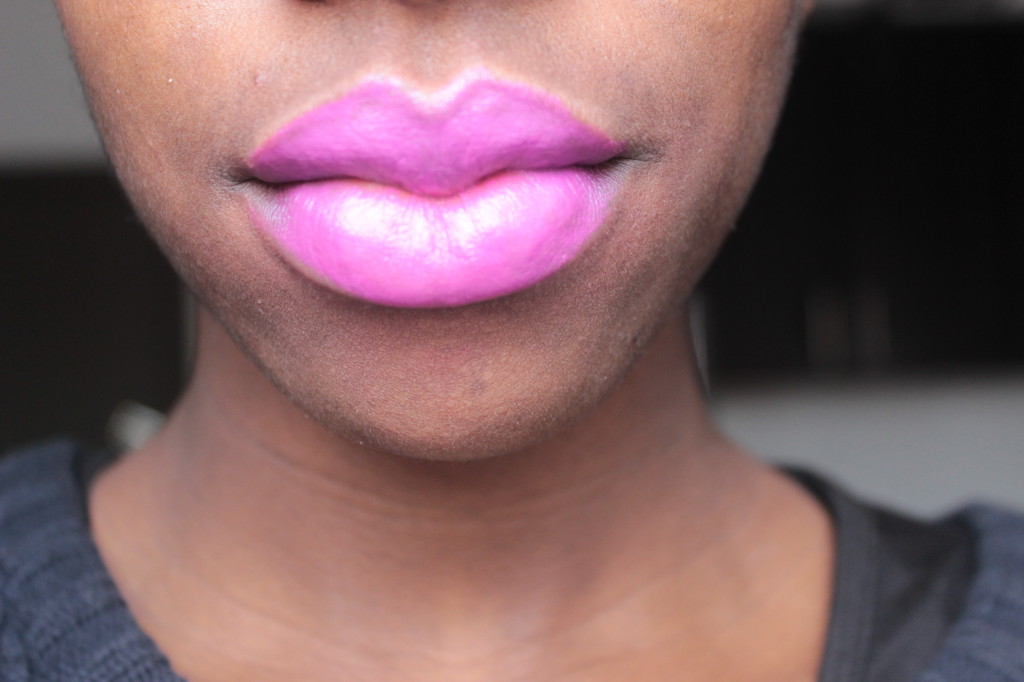 Maybelline Hot Plum ColorSensational Vivids Lip Color – $7.49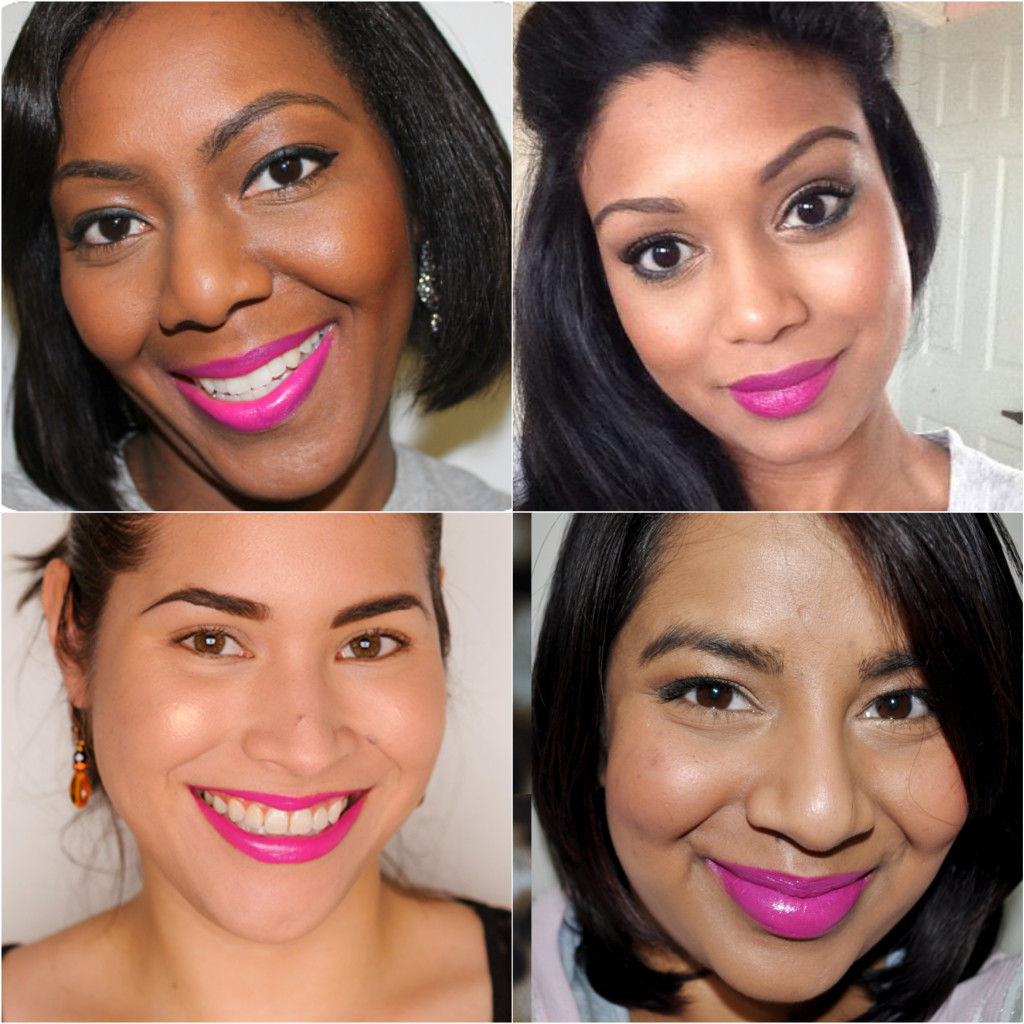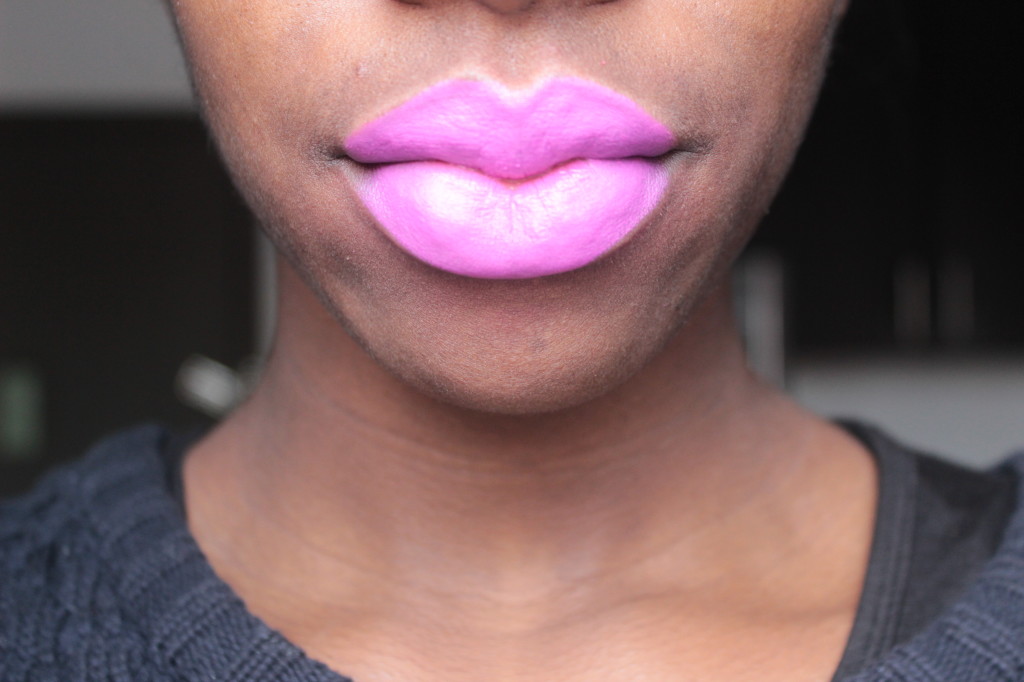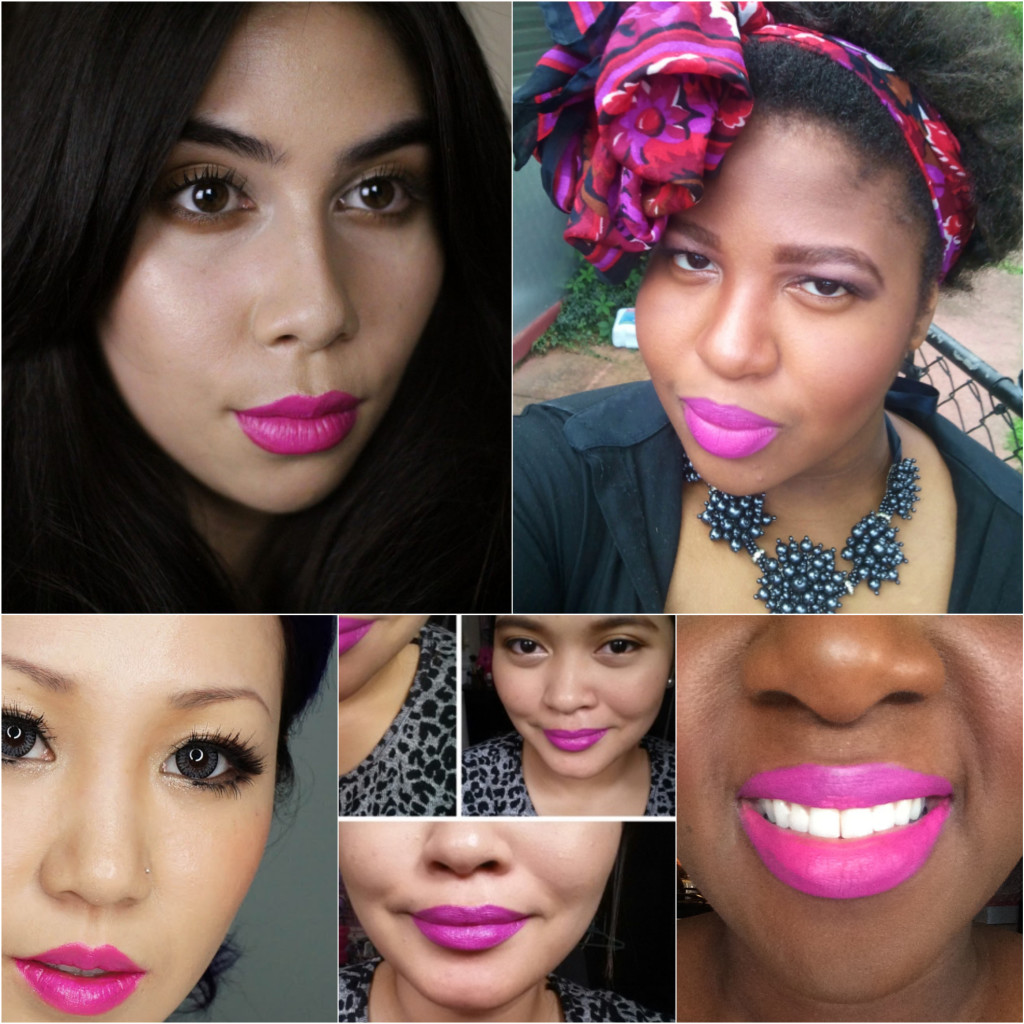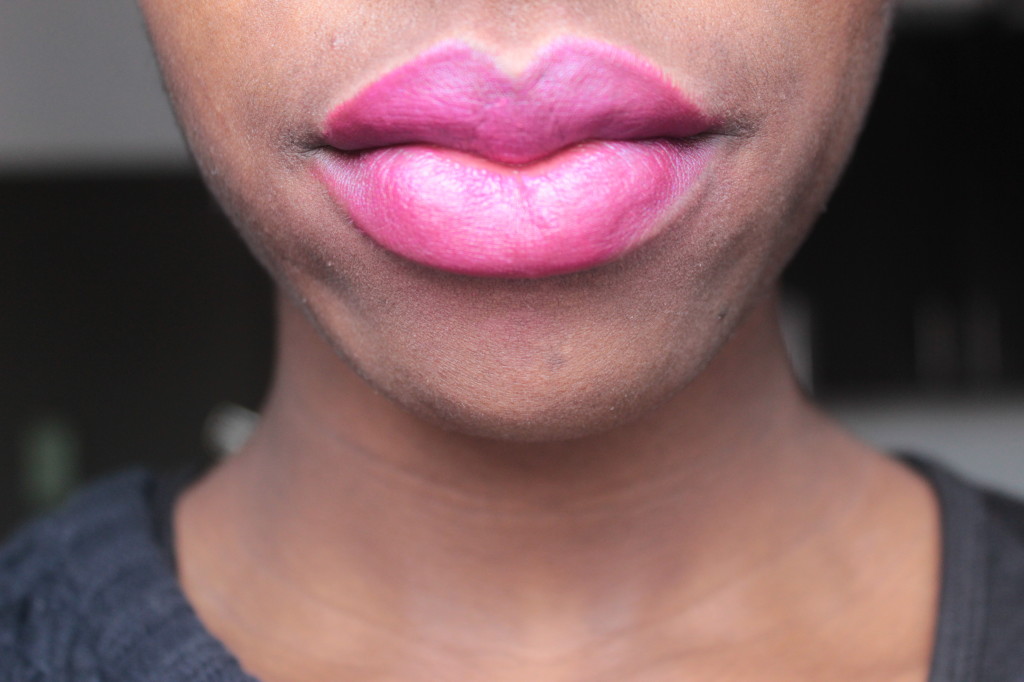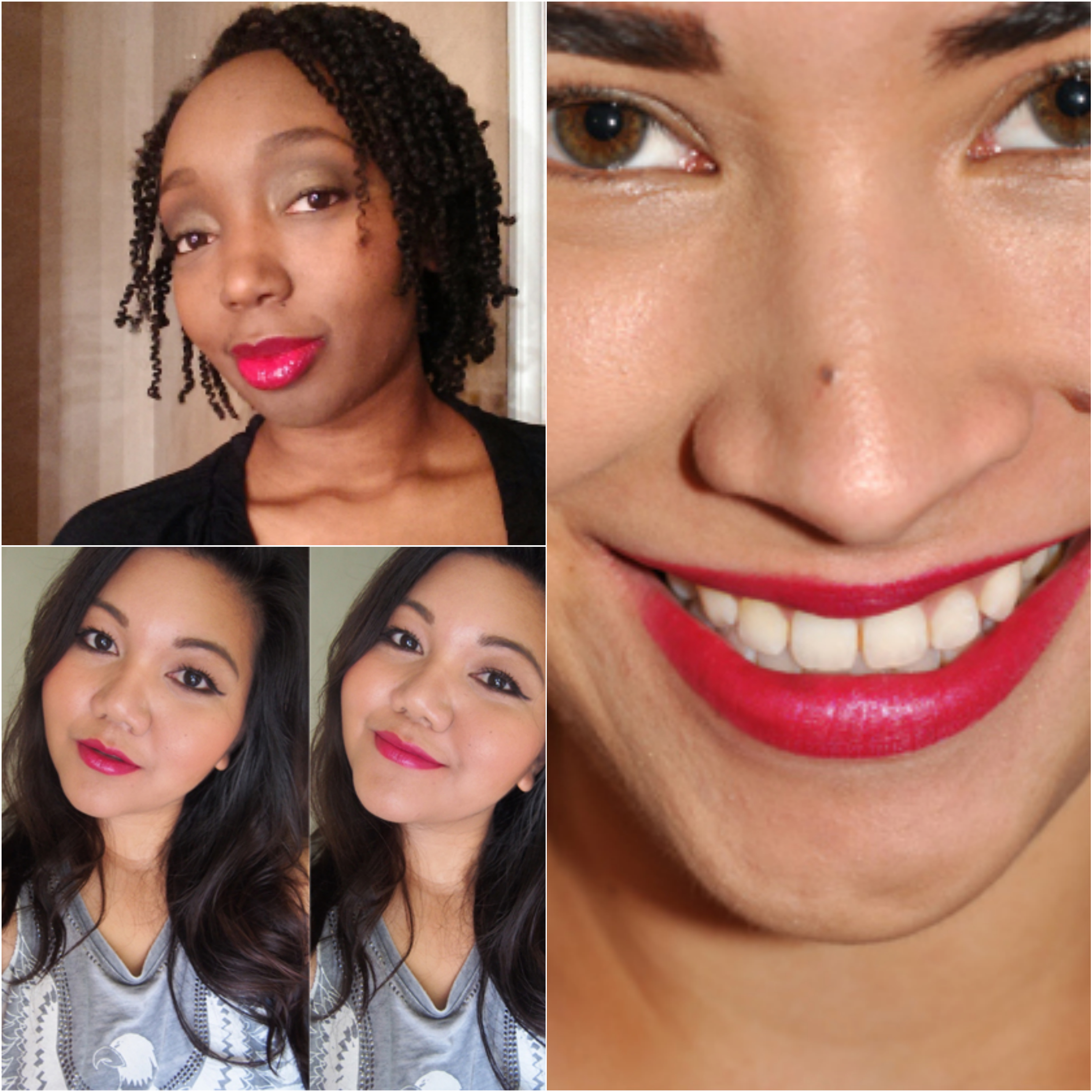 Hope you guys enjoyed this post! Let me know what you want to see more of next Sunday! =]